Transforming Moments into Memories: Photo Booth 2023

At this year's event, we have a couple of great ways you can capture the moment thanks to our sponsor Sharin'Pix.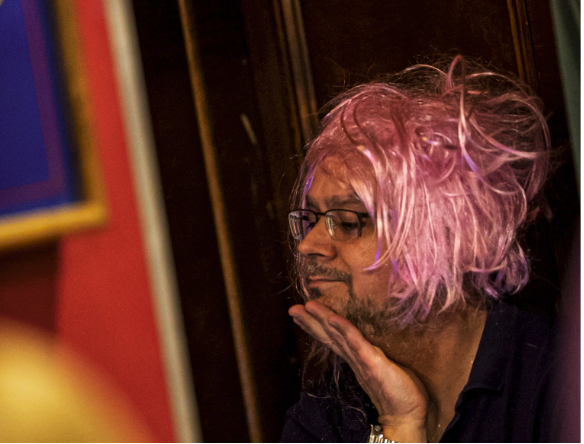 At London's Calling, we have upheld a tradition since our very first event of having a Photo Booth available for our attendees to capture special memories from the day. We are delighted to say thePhoto Booth will return for 2023, and we invite everyone to take a moment with old friends and new acquaintances to grab a wig or a hat and pose with your blue steel smile for the camera. You will have a souvenir photo as a keepsake of the day.
We all know it is important to have a good, professional headshot for a social profile like LinkedIn, so in addition to the fun photo booth, we'll also have a professional headshot photographer on hand too. This will be ideal if you're updating your profile picture or if you aspire to share knowledge with your peers maybe even for your speaker bio at a community conference. Head to the Porter Tun room for your headshot and ask any questions about SharinPix at the photo booth in the EXPO room.

SharinPix in their own words
SharinPix Image Management for ANY Salesforce Implementation From Retail Execution to Field Service, from Marketing to Customer Care, we cover all your images use cases in Salesforce. As Image Experts and Salesforce Experts we deliver the best Salesforce experience with advanced image features such as EDITING, ANNOTATIONS directly from the record Page on any device. Our App, available on the AppExchange, comes with UNLIMITED Storage, optimized MOBILE integration (Salesforce App, Field Service Ligthning) and OFFLINE support. As AI Experts, we support Einstein Vision / Object Detection. We also offer coaching and labelling services to help you in image
Posted 26th May 2023 in: Event by Kerry Townsend
---
UP