Can you believe there's only one week to go until London's Calling 2021?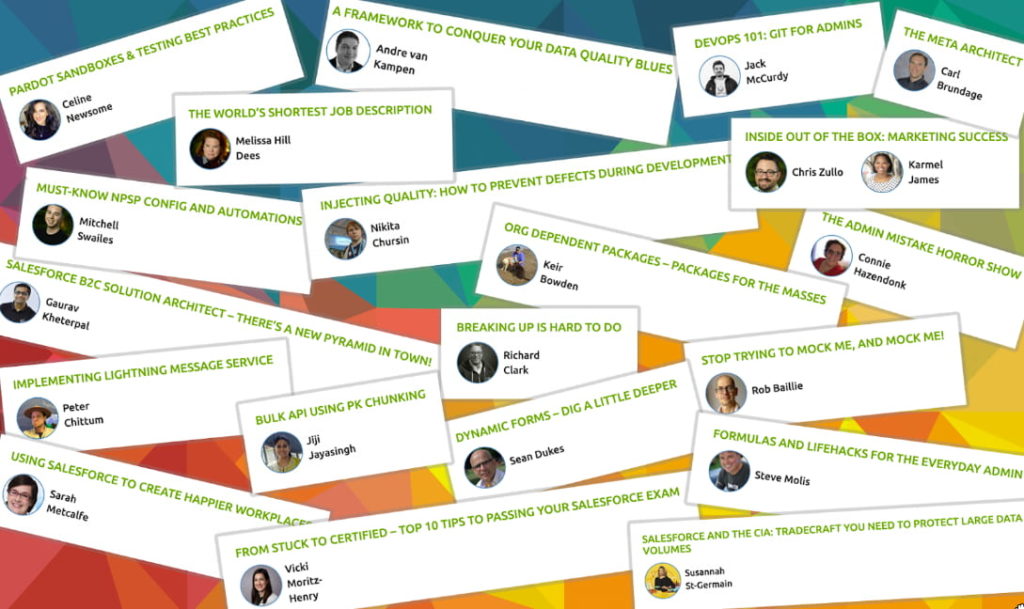 It's just around the corner, and we're ever so delighted to have published our full schedule for the day. As you can see we have multiple tracks of content to cover all sorts of roles and levels of expertise. Whether you're in your first job as a Salesforce Administrator, a seasoned Developer wanting to keep up with the exciting latest topics, a Marketer running complex campaigns, or someone who's already architecting multi-org solutions, then our event has you covered.
As a taster, here's a selection of topics to whet your appetite;
Custom Metadata Types
Dynamic Tableau Dashboards
Org Dependent Packages
Einstein OCR
Marketing Cloud Connector
Record Triggered Flows
And, of course, all these great sessions are presented by amazing folk from around our community, on a global capacity, and a multitude of backgrounds and experiences. We love them all, from the very bottom of our hearts.
We hope you're as excited about all of this as we are. If you haven't bought your ticket yet then you have 1 week to buy it and clear your diary for the fun and informative day ahead.
Click below to get yours.
For those of you who have already bought your ticket, or registered as a 2020 returning ticket-holder, we'll be mailing you early next week with instructions on how to start preparing for the event… so watch this space.
Can't wait to see you there!
The London's Calling Organisers
Posted 12th March 2021 in: Event by Todd Halfpenny
---