The history of "The Demo Jam" is chock-full of inspiring, entertaining, and educational presentations. And the winners of these epic show-downs go down in history as true victors as they proudly lift the coveted Demo Jam trophy.
At London's Calling 2020, we'll crown another winner from the pool of incredible participants that we have lined up for you. This year we plan to showcase some newcomers to the Demo Jam circuit. We're aiming that this will not only be a great opportunity for the App partners, but also a chance for our attendees to see some Apps that might be new to them.
For the unindoctrinated, a Demo Jam is a game-show style event where App providers are giving a strict time limit of just 3 minutes to showcase their product. The 'show' is designed to present key features of the Apps and to judge the presenters style and the demonstrations overall content and originality. Voting is live and restricted to just the event attendees once all the Apps have completed their 3 minute demo. The scores are tallied and the winner is crowned.
This year we will be providing a live stream of the Demo Jam so people who cannot attend in person can still watch the showdown and learn about new feature Apps in the marketplace. Sign up to our newsletter to get information on how to access the livestream;
Signup to our newsletter for livestream info
Introducing our Silver Sponsors and Demo Jam Participants
Plauti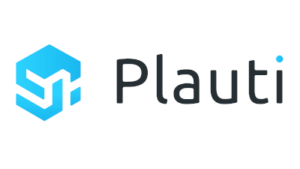 Bad quality data leads to bad user experience, low Salesforce adoption, and inefficient marketing & sales operations. Plauti offers data quality solutions that are native to Salesforce, flexible, easy to use, and easy to extend with plugins and APIs. Duplicate Check prevents new duplicates and merges existing ones. Record Validation validates phone number, email, and address fields on new entries and in batch, all within Salesforce.
---
Accounting Seed

We solve accounting on Salesforce! Accounting Seed is a flexible, native app built on the Salesforce Platform that connects the front and back office. From nonprofit and government entities to professional services and manufacturing, we are a horizontal solution that works in all industries. Run your accounting your way with our easily customizable solution that can automate any accounting task.
---
NativeVideo

NativeVideo enables Video & Voice-to-Text capability natively in Salesforce. NativeVideo users can record, browse and share videos securely, linking video to any Salesforce object and transform the way information is created and shared from both mobile and desktop. From Service Cloud/FSL to Sales Cloud to Recruitment, from Manufacturing to Telco/Utilities, from HighTech to Finance, video can transform Customer Experience enabling businesses and people to connect in a whole new way. In the era of Alexa, Salesforce Einstein and FaceTime, adding another text-field doesn't make sense anymore, NativeVideo brings an easy and straightforward solution to capture the whole picture, on video!
---
SalesTrip

SalesTrip is an expense management and travel booking system on Salesforce. Do your employees waste time switching between Salesforce, travel booking sites and your expense system just to visit customers? SalesTrip combines this. As a business, does it take days to reconcile these employee travel costs against specific customers, projects and sales opportunities? SalesTrip automates this. Better manage and justify expense spend with SalesTrip.
---
Elements Cloud

Clean up. Document. Drive adoption. Get a complete view of Org Metadata with a central hub for documentation so you can make changes with confidence. Engage end users with feedback and in-app help. Run a proof of concept at elements.cloud and turn chaos into control.
---
Lemon Learning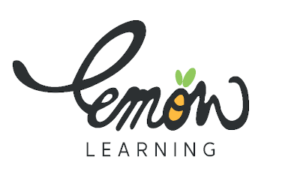 What if the problem with digital tools is not the software, but the uses? A Digital Adoption Platform, Lemon Learning accelerates use of key business tools and empowers your team where they work. Lemon Learning is like GPS navigation for any web-based software – procurement tool, CRM, ERP, HR system: users learn on the go thanks to interactive, in-application tips. Save on support and training costs, and boost efficiency across your teams. No more excuses for poorly- or under-utilized software!
---
Quality Clouds

Quality Clouds is a SaaS solution that allows organizations to gain insights on how their SaaS platforms are configured to take informed decisions.
QC analyses code, customizations and operational data of SaaS platforms and create interactive reports that can be consumed from a C-Level exec to a developer or DevOps.
---
Zumzum

Zumzum helps you digitally transform finance and accounting on the Salesforce platform. Zumzum Financials SMB Accounting for Salesforce, mobile, social and collaboration solutions deliver dramatic increases in revenues, productivity and profits through enabling greater collaboration. Unify your Sales, Service, Marketing, Accounting and Finance on the Salesforce App Cloud to better connect your people and gain a 360 degree view of your customer relationship. One single business system helps you accelerate your Order-2-Cash and Procure-to-Pay process.
Signup to our newsletter for livestream info
Posted 1st March 2020 in: Event by Todd Halfpenny
---