From Data Quality to DevOps, Email to Telephony, and much more in between… this year's London's Calling Gold sponsors cover it all. The applications and tools provided by these companies are key items for many in the Salesforce ecosystem, so whether you're a solo-admin, lead developer, or an architect, you'll want to stop and chat to these folk at their booths in our expo hall.
Although the event is a sell-out, we are actively attempting to release tickets to those on our waitlist, so if you're still hoping to attend then joining it is the only way you can get to join us all in person. We'll be live-streaming too, and to get information on how to join sign-up to our newsletter.
The expo hall is in the King George III space, and it'll be filled with these awesome companies;
Announcing our Gold Sponsors
Plauti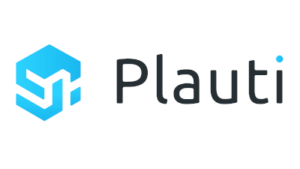 Bad quality data leads to bad user experience, low Salesforce adoption, and inefficient marketing & sales operations. Plauti offers data quality solutions that are native to Salesforce, flexible, easy to use, and easy to extend with plugins and APIs. Duplicate Check prevents new duplicates and merges existing ones. Record Validation validates phone number, email, and address fields on new entries and in batch, all within Salesforce.
---
Capstorm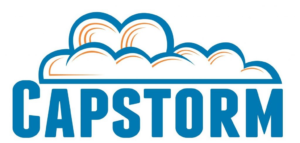 Capstorm: on-premises solutions for Salesforce data. Bring Salesforce data into an on-premises relational database. Use your data for complex reporting, archival… Populate Salesforce sandboxes with targeted production data, optionally anonymized, in clicks. Simplify migration projects by performing data transformations within a relational database. Capstorm extracts and loads connected Salesforce data. Explore capstorm.com for more!
---
Ortoo

Ortoo is revolutionizing the way work gets done in Salesforce organizations around the world. We are transforming Sales and Service functions in some of the world's leading companies into high-performance teams, increasing throughput, effectiveness, revenues and customers satisfaction. Our game-changing apps, Q-assign and Email-to-anything, are powerful, scalable, resilient and 100% native to Salesforce. Most importantly, with hands-on support, our apps are easy to deploy and can deliver an ROI of 100x or more. Ortoo is on a mission to change the way people work together in organizations around the world to achieve shared objectives. Please join us on our journey!
---
Gearset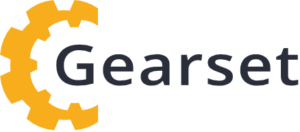 Trusted by Fortune 500 and FTSE 100 companies alike, Gearset is the leading DevOps solution of choice for companies building on Salesforce. Built on over a decade's experience in deployment best practice, Gearset is bringing cutting-edge DevOps to the Salesforce platform to help businesses of all shapes and sizes release 10X faster, and deliver value to their customers faster than ever before. With easy deployments, automated CI/CD, org backup and restore, DX integration and much more, all in an intuitive and easy-to-use UI, Gearset is the only deployment solution you'll ever need.
---
Copado

Copado is the #1 Native DevOps Platform for Salesforce. We enable faster, error-free digital, cloud deployments and upgrades with continuous integration (CI) and continuous deployment (CD) technologies, all via an enterprise-class developer platform that is 100% native and fully integrated with Salesforce DX and Salesforce Clouds. The world of DevOps is changing at the speed of light, make sure you keep up with Copado.
---
Elements Cloud

The Salesforce platform is very powerful, but as Spiderman was told "with great power comes great responsibility". And whilst we can laugh or grimace at these OrgConfessions, there is a serious point here. Salesforce has the potential to transform your organization.
Clean up. Document. Drive adoption. Get a complete view of Org Metadata with a central hub for documentation so you can make changes with confidence. Engage end users with feedback and in-app help. Run a proof of concept at elements.cloud and turn chaos into control.
Take a look at the root cause analysis we performed on the OrgConfessions and you will see some common themes. Most of these confessions could be avoided with better analysis, architecture and governance which is why we built Elements.cloud. We are collecting stories of calm Orgs – OrgZens.
---
Vonage

Vonage is redefining business communications, helping enterprises use fully-integrated unified communications, contact centre and programmable communications solutions via APIs. True to our roots as a technology disruptor, we've embraced technology to transform businesses to collaborate more productively and engage their customers more effectively across all communications channels.
---
Natterbox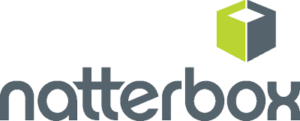 Natterbox delivers a global Cloud Telephony Platform. Unique as the world's 1st and only end to end telephony service to be 100% embedded and managed within the Salesforce platform. Natterbox empowers businesses to use live CRM data to deliver concise personalised, phone journeys, with high call quality, around the globe. Natterbox is fully downloadable through the Salesforce AppExchange including a Cloud PBX, Contact Centre and call recording, offering a true no hardware, no software cloud based solution. With Natterbox you can increase efficiency, improve productivity and enhance your overall customer experience. It's time to prioritise your phone! Learn more Natterbox.com.
---
Posted 6th March 2020 in: Event by Todd Halfpenny
---