We're Baaaaaack… London's Calling 2017
Last year over a few bottles of champagne, the idea to create London's Calling was born. In case you missed it, have been off the grid for almost a year or have no idea of what I'm talking about, have a look at the video.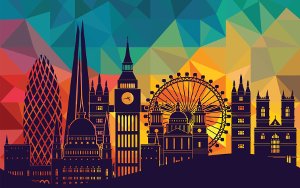 We took a break for a few months, contemplated whether or not we were going to do this again and here we are… Willing to put on our organizer hats and dive right back into the fray. Before I start waxing nostalgic about this year's event, let's get the big question out of the way.
Why do I want to go to London's Calling 2017?
You asked, so we'll try to answer!!!
An amazing line up of speakers from all over the community and beyond. Yes, beyond! If you don't believe me, keep watching for the speaker line up for proof!
It will bigger and better than last year. We're adding more sessions, more rooms, more EVERYTHING!
We're mixing up the types of sessions available to cater to more than just admins and devs. We are looking for speakers and a variety of content around marketing, best practices, sales enablement, NFP and more. Show us what ya got by signing up to speak!
If you thought it wasn't possible, we're going to have another amazing Demo Jam with at least 75% more excitement than last year!
Even with all of this extraness (I know this isn't a word) we will still have the same close knit community feel that you've come to know and love!
So if this wasn't enough to sway you on wanting to be at London's Calling, keep checking our site as we update it with all new content!
Posted 31st October 2016 in: Event by Jodi Wagner
---
UP