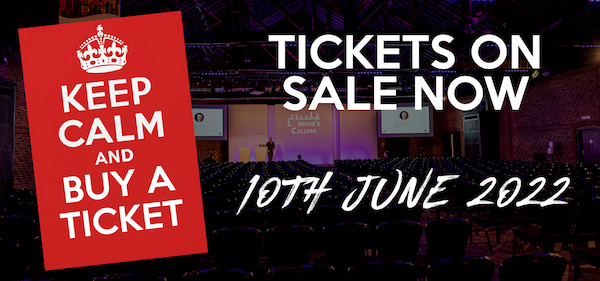 London's Calling, Europe's largest Salesforce Community Conference, returns as an in-person event on Friday 10th June at The Brewery, London. Join us, and hundreds of the Salesforce Ohana for a day of learning, networking and fun.
Tickets are now on sale so click on the button below to purchase yours.
There will be a range of ticket types available to purchase this year, starting with our Super Early Bird that always sells out fast but they will be followed by the Early Bird Tickets. Look out for our new Pay it Forward ticket option too. More about that later.
We will be charging VAT on all our tickets again this year.
What's included in the ticket price?
A full day of top quality content, with 7 sessions to choose from at any one time
A cracking keynote
Our very iconic T-Shirt to take home*
The chance to win swag and prizes
The opportunity to meet and talk with key ISV partners
Networking time with community leaders, MVPs, and Salesforce employees
We will feed you (including breakfast snacks, lunch, afternoon snacks, and evening canapes!)
Unlimited tea and coffee
After party drinks and entertainment
*Subject to availability, first come, first served.
Pay it Forward ticket:
Did you ever wish you could attend an event like London's Calling but couldn't justify the cost or have your employer cover the bill? This is still the case for many and it means they miss out on a day of opportunity and future career potential.
This year we have partnered with RefugeeForce and we have set up a Pay it Forward scheme that will offer some of their lucky members a pre-paid ticket to the conference.
About RefugeeForce
RefugeeForce is on a mission to create a more diverse, inclusive, and integrated community of technical professionals. RefugeeForce aims to create a global movement in helping refugees launch their careers in the Salesforce ecosystem. They aim to change the perceptions of employers, organisations, and the public on the experience and skills refugees bring with them to build new lives in their host country. Find out more here:
https://www.refugeeforce.nl/
How it works:
As an attendee, when you purchase your ticket to the event you will be given an option to select a Pay it Forward ticket. This ticket will show the ticket price, but with an additional £20 automatically added to the value. The £20 will be allocated towards the Pay it Forward special pot. When the price of a ticket is reached from multiple ticket donations, then a member of RefugeeForce will be awarded a ticket to attend London's Calling.
Act now:
Mark the Friday 10th June date in your calendar, click on the button and buy your London's Calling ticket today; and while you're there, upgrade to a Pay it Forward ticket and help someone from RefugeeForce on their Salesforce journey too.
Posted 15th February 2022 in: Event by Todd Halfpenny
---