It's only 3 weeks to go until London's Calling 2021 and we are very excited to share this year's keynote speaker will be one of the world's leading Futurists, Ben Hammersely.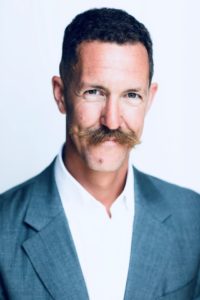 Ben is the founder and principal of Hammersley Futures, an international strategic forecasting consultancy. Their main work is in guiding corporations and governmental agencies to think clearly about the future. They, and he, specialise in how society reacts to technological innovation: including the future of crime and conflict, the changing nature of the workplace and the market, and the new cognitive tools needed to flourish in the coming decades.
Ben is a futurist, author, and digital thought leader. He has been called one of the most thought-provoking futurists of our time and has addressed audiences around the globe for over 10 years. He brings a practical, proactive approach to future technologies, inspiring and educating audiences and preparing them for the future while exploring the effects of the internet and the digital network on the world's business, political and social spheres.
Over the past 20 years, he has been a technology journalist for the Times and the Guardian, a war reporter covering Afghanistan and Beirut, an author of 5 books, the presenter of a landmark BBC and Netflix television series, the Editor at Large of UK's WIRED magazine, a consultant to the UK and US governments and the European Commission, the inventor of the word "podcast", and a pilot, emergency medic, rescue diver, and ultra-runner.
Join us at London's Calling as we learn futurist insights from Ben, on the theme of The Great Reassessment. The keynote will be streamed exclusively via the Event App so you will need a ticket to gain access.
Get your Ticket* and grab you T-shirt now.
Can't wait to see you there!
The London's Calling Organisers
*If you've already signed up as a returning attendee then you will receive your Event App login details soon. Check our FAQ's on the website for more information.
Posted 25th February 2021 in: Event by Todd Halfpenny
---