VS Code with SalesforceDX for Clickers not Coders
Are you an Awesome Admin who would like to grow their power by finding out more about VS Code? Or are you just new to VS Code? Happy to be able to help! The session will start with a VS Code intro and will sink further into details by connecting with any org. Examples will increase the learning curve exponentially. If you would like to learn more about how you can use Salesforce and VS Code together, then this session is for you.


Watch this session online:
Did you have a ticket to attend London's Calling 2020? If so click here to login to watch this session.

Location: Queen Charlotte
Time: 1:55 pm - 2:35 pm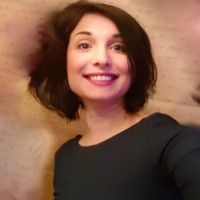 Adri Szopian
UP