London's Calling is about bringing the community of Salesforce Professionals together, so as organisers we wanted to make sure we met the needs of our audience. The first event was a great success and we had great verbal feedback, but it is always best to back that up with more data.
So at the end of last year's event we put out a survey to find out what you thought in more detail. We were pleased at the high response rate to the survey, although that may have been due to the chance to win tickets for London's Calling 2017.
…and with the all the tickets gone, the only option now is to join the waitlist.
So let's take a look at the results from the survey, to give you insight in how that feedback will shape London's Calling 2017.
Did we meet your objectives?
One of the most satisfying parts of the feedback was that 98% of the respondents said their objectives were met.
98% Strongly agreed or agreed their objectives were met
This is an important validation for our approach, especially for a paid event that we are hoping to run year on year.
But what were those objectives I hear you ask?
For the people that responded the breakdown is as follows:
In the breakdown of who paid for the ticket, we had 25+% self-funding. This was higher than I expected and to me it showed people were willing to invest in their own development. I know this is something I try to do.
This is another motivating factor for the organisers to create an event with the best possible content and experience.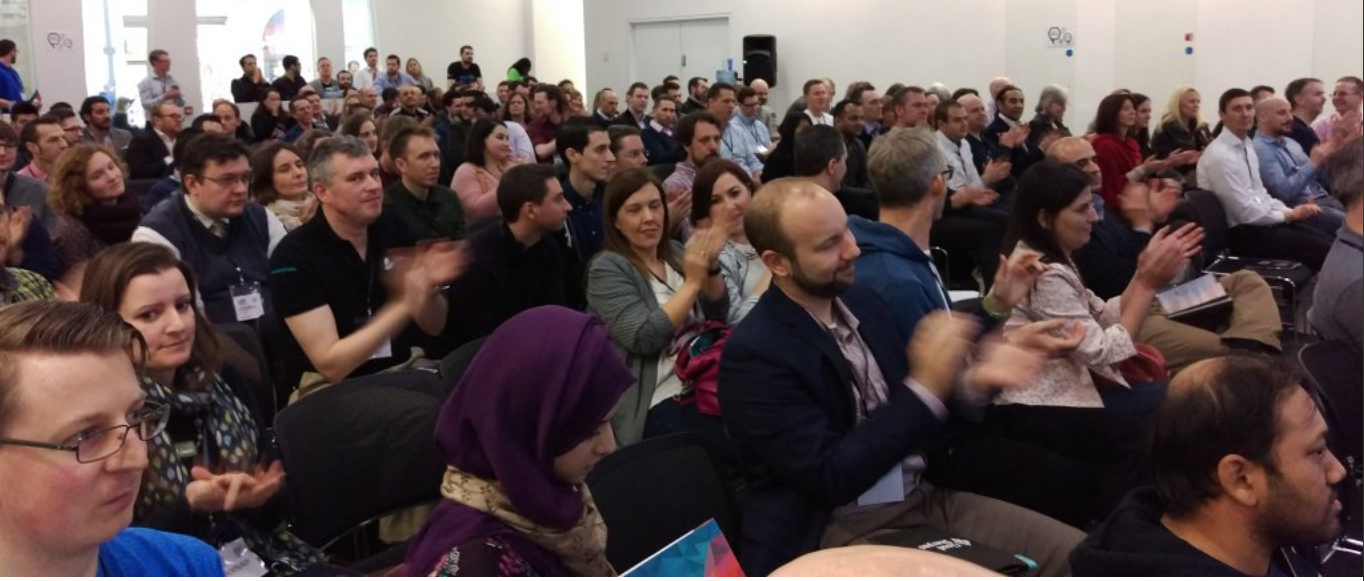 Did we have the right format for the event?
In the survey, we asked about extending the event to 2 days as we weren't sure how receptive people would be to taking 2 days out. We asked the question and 30% of people disagreed so we are keeping 1 day, at least for now…
98% said they either strongly agreed or agreed that it was great as a 1 day event.
As to be expected, we did get some conflicting feedback. On the one hand "Keep it to one day and focus on quality." and the other "More sessions and ensure they're all recorded and put online." would suggest extending the event to 2 days or adding more tracks. Rest assured we will be recording the sessions this year too.
London's Calling will have more diversity in sessions this year, including workshops and have 4 consecutive tracks.
How did you rate our sessions?
You told us that you loved the type of sessions we ran which also told us you were happy with our selection process.
If you want to see the 2016 sessions for yourself, then check out the London's Calling YouTube channel.
98% strongly agreed or agreed quality of the sessions was high
"… the main keynote … was darn fantastic with Mr Coffee."
Simon Goodyear is back on the case this year with around 100 abstracts to chose from. This gives us even more voices from the community to choose from. We will have to make some tough choices as we would like to include so many more than the schedule will allow.
You told us that you liked the ISV partners showing off their products as part of the live demo jam. This is something that I had never seen live and we were not sure how much of a hit it would be. As we got so many great comments, then guess what, its back.
"The community feel. The demo jam — especially to see the joined up nature of ISV's coming together to show how their apps can work for a sale — it gave lots of ideas to my colleagues on the power of SF and its apps. The variety of talks — not just techy — but something for all the family. The networking and fun afterwards. SF is a social business and this is a very important part of it."
You also liked having ISV partners in the Expo so you could talk to them about their products, especially after the demo jam. So you're in luck as we have even more partners this time.
Did you have a favourite session?
We had many great comments, some of which you can read below. It was lovely to read all these and it would have been great if we could have listed them all.
You will see that some people are back to speak again this year along with some new faces.
"Amanda – she's interesting, informative and hilarious! Soft-skills in the Salesforce world are just as important as the configuring and coding"
"Loved Louise Lockie's with her killer slide to help justify admin resource against users numbers."
"Always a pleasure to see Mike and Chris with their 10 commandments."
"No single favourite, but great talks by Tom Waud, Keir Bowden, Fabien Taillon and Barry Hughes."
See the full schedule of talks for London's Calling to see all our amazing speakers this year.
What did you like about London's Calling?
We got so many wonderful messages about the event, so we just wanted to share some of our favourites:
"It felt like a group of friends had got together and just kept inviting more people, which gave it a great atmosphere. Lots of ideas, a little friendly banter between people followed by more ideas."
"Great to attend workshops rather than sales pitches i.e. event was targeted at Salesforce customers rather than prospects! Size of event made for quality networking which is harder to do at larger events"
"Like-minded geeks, so the sessions could be tech heavy"
"Loved the atmosphere and the constant audience engagement with games and prize draws. The breakout sessions were full of great content and there was great community feel."
"The event and the content was independent and legitimate and very well executed"
How could we make London's Calling 2017 even better?
And finally how could we make it better, we had a lot of positive feedback and some interesting suggestions:
"Some hands on training type of sessions would be cool." – This year we have several workshop sessions
"My only 'complaint' was to do with lunch; not knowing what was on offer," — We will make the menu choices much clearer this year.
As previously mentioned, extending to 2 days didn't get as warm a reception as we thought it might. So we simply extended the breadth and diversity of sessions and speakers instead.
It has been great to here your feedback and I am 100% sure this year's event will be even better than last year!
See you on the 10th Feb!
Posted 7th February 2017 in: Event by Kerry Townsend
---